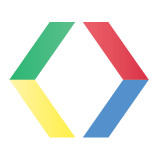 MB Themes
1 hour 18 mins avg. respond time
Based in Slovakia
Seller since 2017
92 products developed
Testimonials from customers
Excellent Work. I appreciate for the all of your hardword and excellent customer support. While I am setting up my business, I feel that I have a strong technical support behind. This is excellent update. 1.2.9 Added options to filter list of cities and regions in location box on publish page Also I want you to update same thing on all categories level in Interactive Select Box in Category box on Publish page Keep it up and Thanks again
This plugin is perfect for those who wants to show nearby listings for user selected Radius. You just have to once input some locations and their coordinates in the Plugin backend and it works without any API. I am not sure how exactly it calculates the distance without any API but I can say that it shows very accurate distance as per your provided location coordinates. And if its not connecting with Google to calculate the distance as we aren't providing any API key means we won't get charged for anything. Hope I am understanding it correctly because I am not sure if after a certain number of searches maybe it will ask to enter the API key for further searches but let see till then will continue how its working because its doing it job properly. You can also hook the Map on Listing page but for that you will need the API key and I think you get around 24k Map load free every month and after that they have different plans. I would personally recommend to use this plugin if your only purpose is showing nearby listings for user selected location.
No doubt that all the plugins made by Osclasspoint Team are excellent and also there customer service is very good. But the only problem with me is that I don't have any coding skills due to which I can't make any changes in this plugin as both the Attributes Heading and its Value's Font is Bold which makes it look little bad when you have multiple attributes with just 1 value in it. Its not that bad when you have used Checkbox Input as they give a Green Tick next to the Value but when we use Text Input or Numeric Input there is no Green Tick next to the Attribute Value due to which the Attribute Value looks similar to Attribute Heading. Anyways having the light font in Attribute value is my choice, so I can't complain because Attribute Plugins does exactly what it says.
Osclass Installation Service (complete setup)
Are you looking for an expert to install Osclass for you? Or you have problems to install Osclass by yourself? Osclass installation by professionals O...