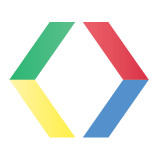 Product support includes
12 months access to support and latest updates
Support can be extended anytime for 35% of base price (+12 months)
Availability of seller to answer questions
Answer technical queries about product features
Assistance with reported bugs or issues
Help with installation in case there is problem
Support does not include
Customization service, custom work or feature requests
Support on free/gratis plugins delivered with premium themes
Installation service
Seller support quality and speed
Seller updated this product 32 times
Seller rating is 4.7 of 5 - Excellent (365 reviews)
Respond usually in 1 hour 18 mins
Member since 2017
Spoken languages:
Changelog - Product updates history
1.5.0
Major release: bxSlider library replaced with Swiper that is much more modern, functional and reliable, updated lightGallery to latest version, removed fancybox and replaced with built-in solution for modals, fixed and improved numerous minor bugs and problems.
1.4.2
Set of minor bug fixes
1.4.0
Major update, javascript libraries update, preparation for jQuery 3.6 and Osclass 4.4
1.3.3
Fixed problems those could occur with listing preview.
1.3.2
Fixed layout of recover password page to match same structure as on login/register page
1.3.1
Minor bug fixes & link updates
1.3.0
PHP 8.0 compatibility update, additional minor fixes
1.2.1
Empty banners will now not generate any code to theme.
1.2.0
Major update adding osclass 4.1 functions to theme - show/hide phone number, hide phone number for non-logged users, complete integration of native location names, several css bug fixes, hide locale block in footer in case only 1 locale enabled on website.
1.1.5
Code revision and minor updates
1.1.4
Fixed design bug with scrolls on IOS
1.1.3
Fixed issues when price is disabled on category
1.1.2
Fixed osclass default recaptcha
1.1.1
Fixed pinterest share button
1.1.0
Major release - when publishing listing, user can now rotate uploaded images
1.0.16
Fixed numerous design bugs and compatibility with plugins
1.0.15
Translation file update
1.0.14
Added transaction & condition fields on item page
1.0.13
Fixed blog design issue on home page
1.0.12
Pace script disabled, few minor bugs fixed, enabled osclass pay blue box in user account section
1.0.11
Added footer widget support
1.0.10
Next bxslider fix for mobile devices
1.0.9
Fixed random start of bxslider on item page, numerous updates in RTL design
1.0.8
lazy load improvements, mobile design improvements
1.0.7
Fixed lazy load of images to improve seo of your classifieds, fixed minor issue with mobile menu on item page (overlay)
1.0.6
New user mobile menu has been added
1.0.5
Several minor bugs fixed, added user icon (with links) on mobile view on item page
1.0.4
RTL improvements, Favorite items layout improvements, fix search sidebar car attributes not functional, it is required to install latest version of messenger plugin for correct design
1.0.2
RTL design improved, mobile search page improved, updated language file, many minor updates
1.0.1
Minor updates, added theme plugins for download
1.0.0
Initial theme release
View all products updates