Fresh and clean osclass premium theme created as "best-of-best" from our experience, where we took most useful functionality from other themes and put all of them into one great template for osclass.
Super fast osclass theme
Beta osclass theme is build on alpha theme framework and belongs to our new generation of themes. Beta brings brand new functions into osclass, improving existing one, optimized stylesheets, unique look, providing best user experience.
Super fast theme - ToolsPingdom score 85/100, loaded in 788ms, Google PageSpeed score 75/91
live ajax based search with no reloads to provide best user experience
brand new category & location picker
form submission without reload using ajax
customizable color scheme of theme
unique design for user account section (full-width with dark user menu)
listings preview
user avatars
custom banners for adsense/advert code
theme built-in related ads
premium section on search page
extra fields in theme - Transaction & Condition
RTL ready
listing print styles
pre-built home page for plugins (business profile, favorite items, blog, ...)
completely responsive - desktop/tablet/mobile
Unique category and location pickers
Based on experience from other osclass themes we've decided to develop and bring brand new category & location pickers with unique user friendly design to speed-up category & locations selection not just on desktop, but mobiles as well.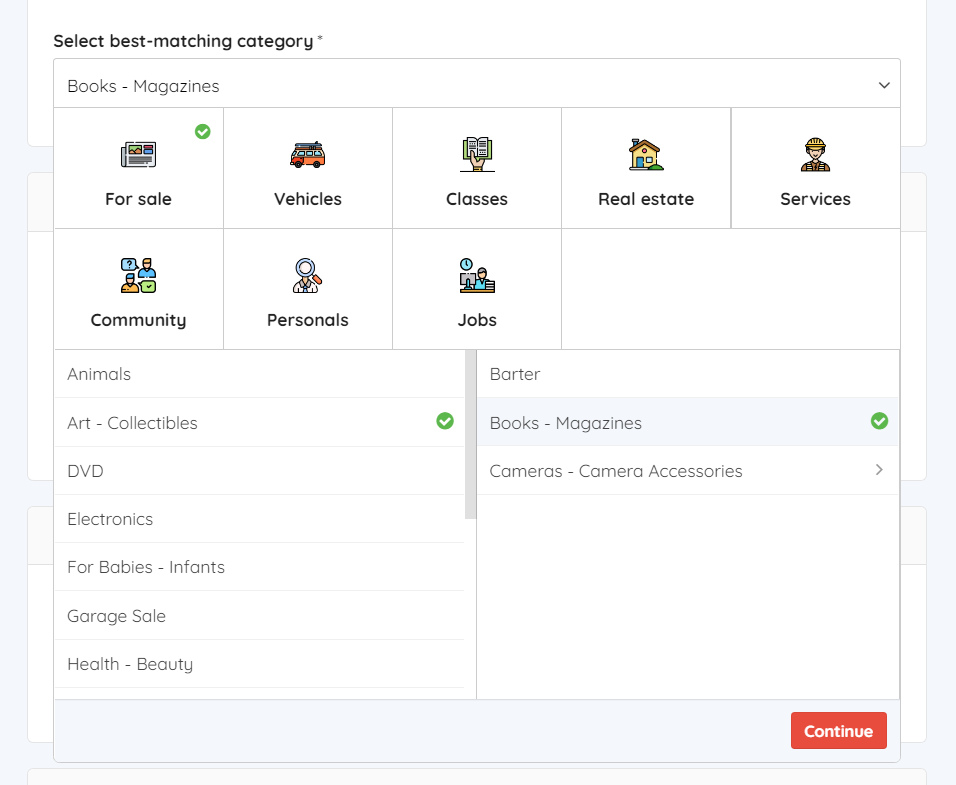 New design for location & category selection allows to find proper entry without entering single letter to search box. It also works with multi-level subcategories (max 3 levels) and adjust box sizes to sub-level number.
Redesigned user account section
Our idea was to provide best user experience and in case of user profile and user section we've decided to use full-width design with "admin" layout. This provides great usability and distinguish front-office from user's back-office.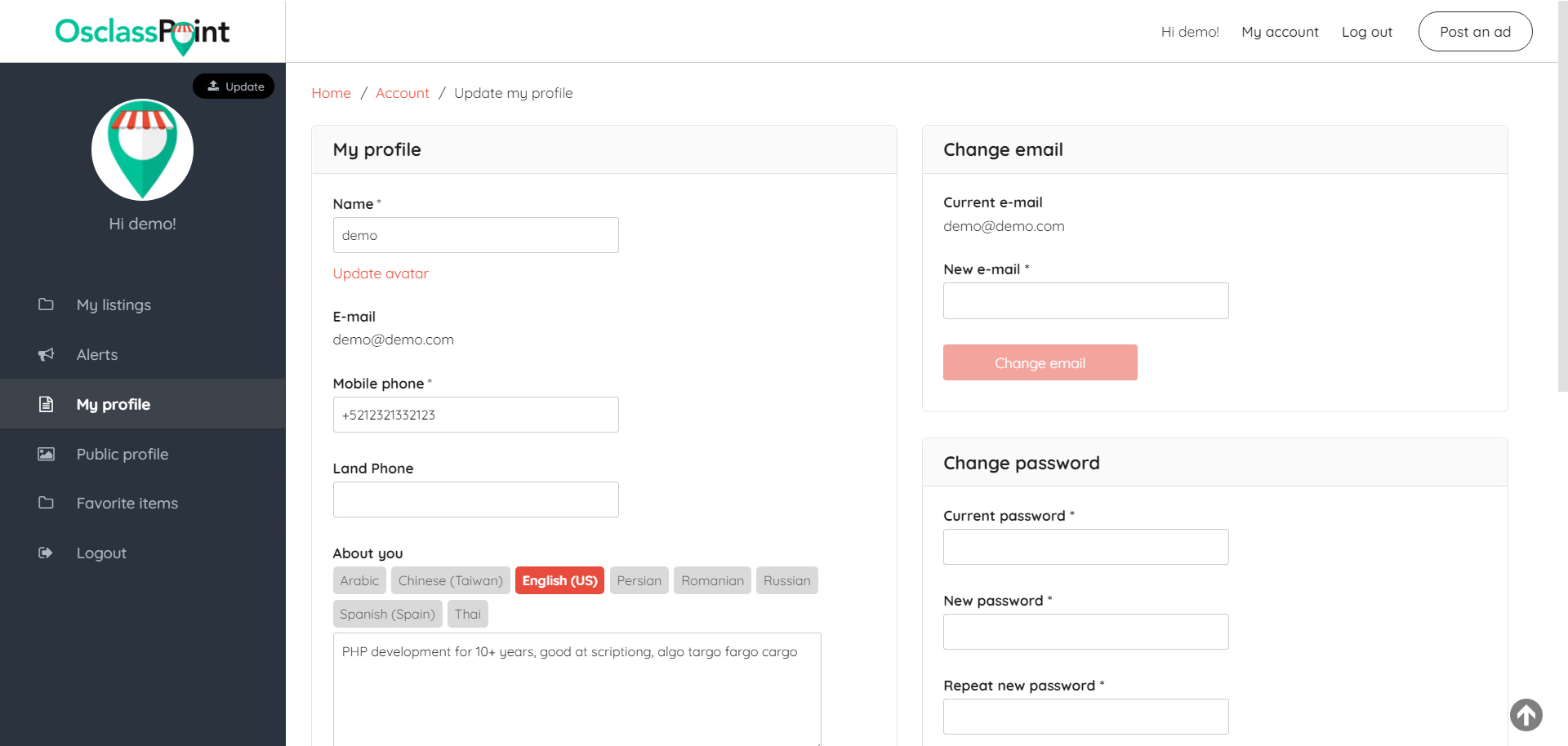 RTL ready theme
We've again cooperated with native speakers to bring real RTL experience into Beta osclass theme. Just add your own language and if it's RTL one, theme will identify this and completely change layout of theme elements to match website standards of arabic countries. RTL styling is applied also on many OsclassPoint plugins.
Demo contains multiple locales so you can test how it works with different languages (only osclass wording is translated, theme does not contain translations at all) - Japan, Thai, China, Russia, Arabic, Persian and more!
customized THEME plugins
Theme comes with several free plugins that are completely customized to match theme design. Also all OsclassPoint plugins will work properly and match theme design. Favorite Items plugin (save listing button) is not delivered with theme and must be purchased separately.
Car Attributes
Real Estate Attributes
Job Attributes
Google Maps
Profile Picture
QR Code
Related Ads (integrated)
Scroll Top
Premium plugins "ready-to-go" for theme
All OsclassPoint plugins were tested with theme, however there are several with special functionality that are deeply pre-integrated:
Business Profile Plugin - company list on home page
Osclass Blog Plugin - blog widget on home page
Favorite Items Plugin - most favorited items on home page, make favorite button
Online chat - preintegrated chat button on item page with status